The Art of Minecrafting
With the improvement of computer technology, the virtual space has also progressed. The first slot machines and the latest technology are separated by a very small period of time, but people's enthusiasm for the virtual world is still growing exponentially.
Minecraft can be seen as the "mother of all sandboxes," and it still defines the genre, even today. This is also true for the sandbox environment as a whole, not just Minecraft. Minecraft is a sandbox, but not all sandboxes are Minecraft. This statement allows you to generalize and transfer the experience associated with Minecraft to the sandbox genre.
Minecraft is more a phenomenon than just a game. In this simple format, the craze for the sandbox environment with elements of survival had its beginnings. The impact of Minecraft on the gaming industry is difficult to overstate. This game was not afraid to be eight-bit in the era of the enhanced graphics, and it achieved success despite all obstacles. Many developers are convinced that in the sandbox context, it is more important for players to have a huge number of options, not just an ultra-modern format.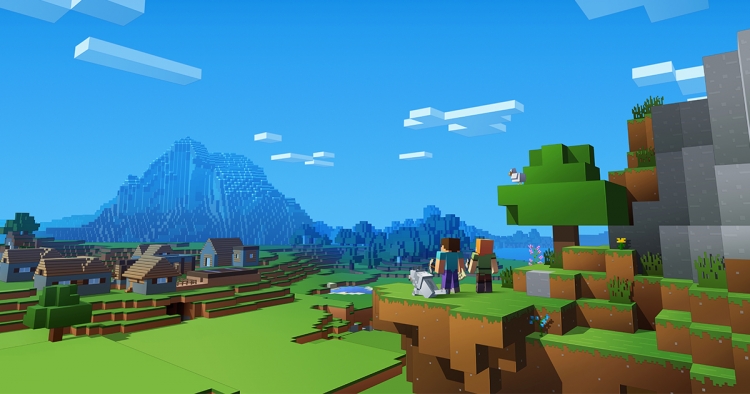 Minecraft attracts players by allowing them to generate a world and giving them the potential to create anything. Casual players try to create their own cozy little world, hardcore artists develop real wonders of design, with architectural and even engineering structures. Cathedrals and towers, real and fictional castles, space cruisers and stations are all found in Minecraft. The most unusual project accomplished in the game was a virtual Denmark at almost full size. 
In Minecraft, you can start building your own mansion, which you will then need to equip with furniture and other items. You can build castles, dungeons, and caves in a huge variety of locations. You can even organize your own farm. To fully test all the possibilities this game provides, a user might need to spend a lot of time. However, a rather small plot allows to learn the entire history of the gaming world.
Minecraft offers players a variety of locations to make gameplay more diverse. There are several biomes offering a range of features.
Variety in the game is possible with modifications. There are a lot of mods for Minecraft, and they began to appear on the network even before the official release of this game. Modifications allow you to visually change the game world and rework internal mechanics. They can be installed very simply: just drop the necessary files into the game folder.
People love this game because of its multiplayer mode, which allows you to play with friends. In online mode, you protect your property, trade resources and perform a number of other actions. Many players purchase this game precisely because of its multiplayer mode.
On the Eve of Virtual Revolution
Minecraft is a game that has gone down in history, and its name has become legendary. However, for gamers, that is no longer enough. Now, everybody is looking for cool new possibilities. And virtual reality can provide anything you can imagine. Virtual Reality has strengthened its presence in the gaming industry from year to year. Large studios have already announced the development of high-budget games using virtual reality, increasing investments in the industry yearly. Revenue from virtual-reality software is now estimated at $554 million per year. By 2021, a 10-fold increase in the entire VR market is projected.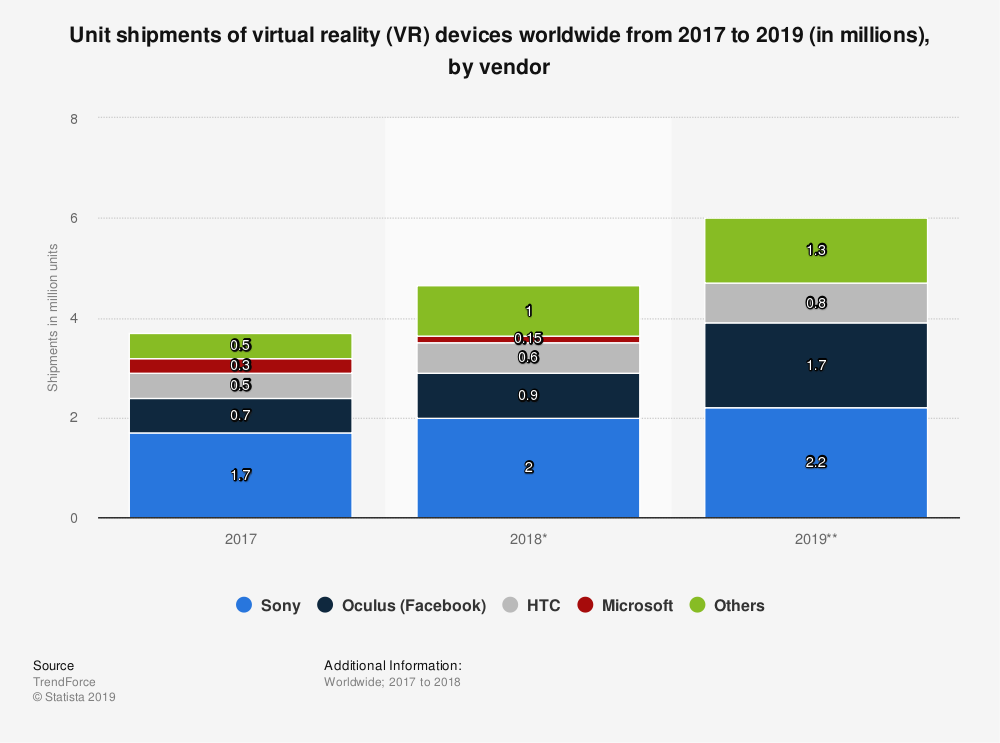 Today, you can find a lot of VR content on YouTube. For example, on the Google Video channel in virtual reality format, a huge selection of impressive panoramic videos are offered. When playing these types of videos on a computer, you can use your mouse to change your point of view at any time. The same can be done on mobile devices. Smartphones with VR glasses (Google Cardboard or Google Daydream) are best suited for this purpose. Viewers in VR glasses see a three-dimensional image surrounding them on all sides. Thanks to the positioning sensors in the smartphone (accelerometer, gyroscope, and compass), any movement from the viewer is transferred to the virtual world.
There are many applications for VR: broadcasts, films and TV shows, marketing, healthcare, architecture, real estate, the military industry, adult content, culture and tourism, education, sports, remote communication, trade, and many others. However, the entertainment market is currently by far the largest consumer of virtual reality technology. 
NetVRk is the first blockchain-based VR platform where you can play games, build worlds, and saturate them with a wide range of assets. You can buy virtual land and fill it with all kinds of objects: houses, trees, and cars. You can add music, images, and videos. It's an all-in-one platform where you can create unique content and earn money.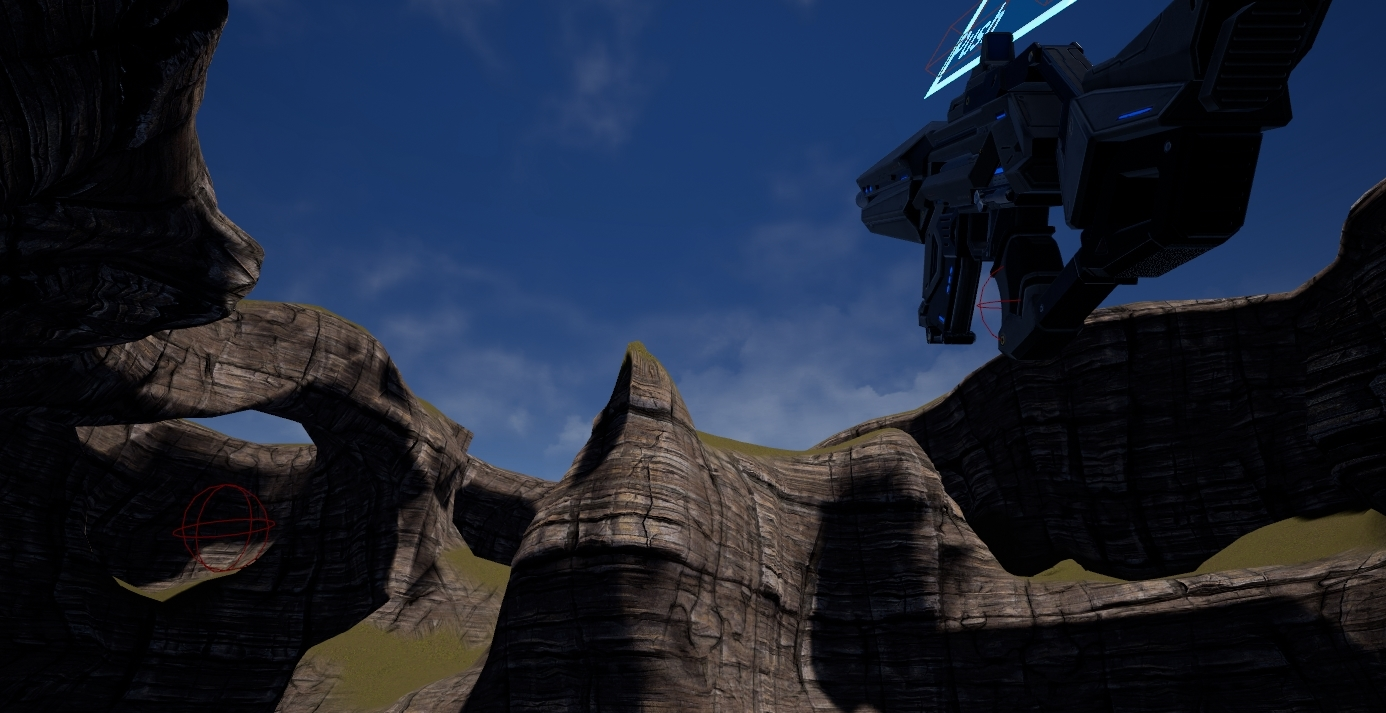 NetVRk gives all users the ability to sell and trade content on our platform. This includes content they have downloaded and added to the marketplace as their own original content; content they hold copyright for; their virtual real estate in the NetVRk world; and any other content they own. All NetVRk content will be available to users in the marketplace in a wide range of categories.
NetVRk: Utilization of Creativity
We have dedicated a lot of time and effort to developing a platform that is accessible and easy to use for all VR-fans. At NetVRk, users can find, create, and add preexisting content; trade/exchange virtual reality assets; buy/sell virtual land. We encourage all VR fans to join our virtual universe and create everything that they want—everything they could ever imagine.
Users can play VR obstacle games while installing fences, platforms, pitfalls, and other objects to create challenges and obstacle races. All of this will be possible with the variety of VR assets in our marketplace. All objects will be interactive, so traps can be activated according to distance, doors can be locked if the player fails to find a key the creator has hidden in the game and more. The beginning and end of the game can also be accessed from the marketplace simply by dragging two items: for example, the starting gate and the end game object (the flag the player must touch to end the game). Anyone can easily install and create a game in a very short amount of time. 
On our platform, there will also be VR shooters. A shooting game can be created with original elements weapons, checkpoints, ammo, and other assets available in the marketplace. Users can find collapsed buildings and car parts in the "post-apocalyptic" section in gaming content. AI enemies can be deployed straight from the marketplace, and much more. By dragging and dropping a scalable border to block the gaming zone, users can easily set game rules or choose them from a user-friendly interface. 
We will allow access to a range of VR horror games and car races. It will be possible to create a horror game immediately by using a model of an old castle (or parts of a castle) and crafting it within the gaming area. Users will be able to set different lights by dragging and dropping them from the marketplace, like grabbing a table lamp to illuminate an area in the castle. Zombies, monsters, scary AI foes, and ancient traps and treasures can be found in the marketplace and set in a similar manner. And to really perfect your game, music samples can also be placed in the zone, either directly from the market or by downloading them from your PC.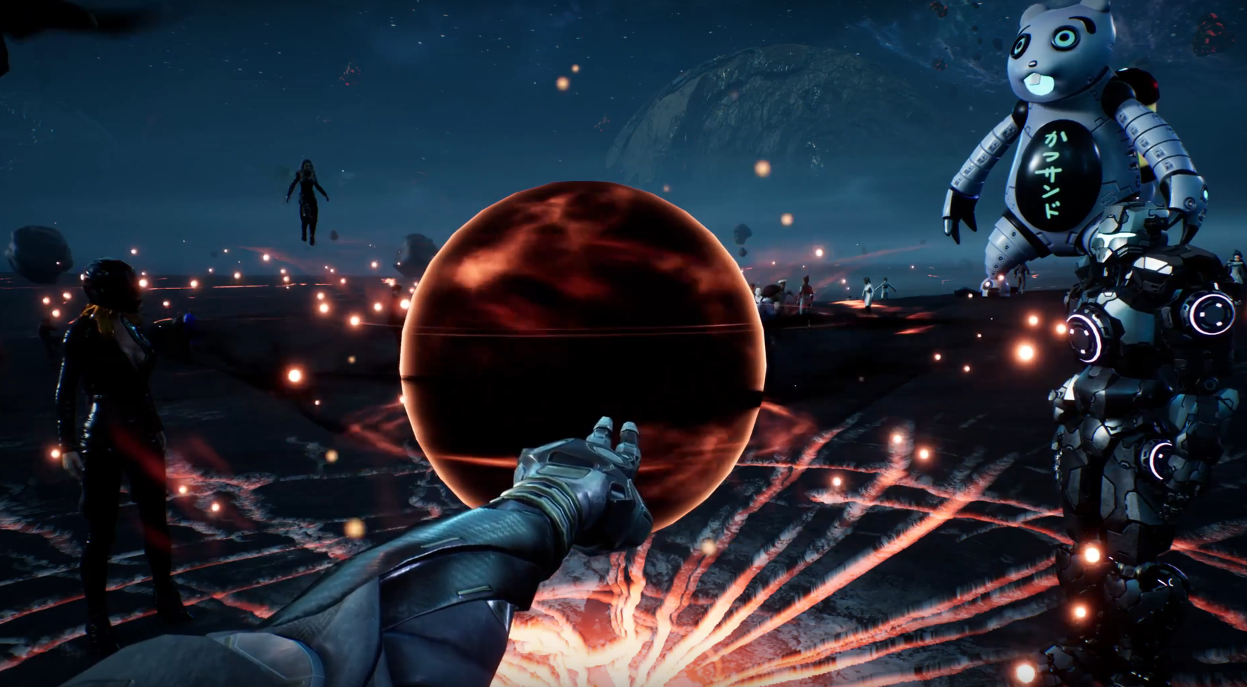 NetVRk will take creation to a new level by offering items for self-construction in the marketplace. For example, a self-building city will be able to deploy an entire city in its place. It will measure the surrounding area, geography, trees, and other nearby objects to build a city with streets, roads, squares, gardens, stores, and everything the user wishes to introduce. Users will choose the areas they want to include in their city, their total ownership percentage, and even visual aspects, such as architectural styles—all with the ability to mix elements to achieve interesting results.
Summary
VR technology was born back in the 1990s, but it is now a booming industry. Virtual reality makes everything possible, just not the way we originally imagined. Today, you can teleport to Mars or Mount Everest, go back in time and visit the Coliseum as a gladiator, and much more. These completely new experiences given to us by VR and AR have captured the interest of investors and industry leaders. Soon, virtual reality glasses will not only be necessary for every gamer but will be in demand in many professions, as well.
NetVRk is bringing VR games to a totally new level. On our platform, gamers can create original games and use their passion for gaming to constantly add new content. They can have fun and eventually even monetize their creations while doing what they love.
http://netvrk.io/wp-content/uploads/2019/09/08-Its-like-Minecraft-but-in-VR.png
628
1200
John Taylor
http://netvrk.io/wp-content/uploads/2018/11/netvrk_Logo340x156.png
John Taylor
2019-09-12 23:05:38
2019-09-12 23:05:38
It's Like Minecraft but in VR