Sandbox Features
There has been a strong tendency toward"player-formed elements" in new video games. A certain degree of autonomy that allows users to employ game mechanics and elements for creating content is also included in the definition of sandbox.
Sandbox games have won a special place in gamers' hearts by bringing diversity to video games. The player is allowed to build houses, castles, entire cities and states, and roads; dig canals; populate cities with people or other creatures; build the economy; organize wars; save the world or arrange its end; and create their own world story. Basically, players are given opportunities to create their own in-game content. In short, a sandbox can also be a game containing virtual freedom, where you can get away from reality.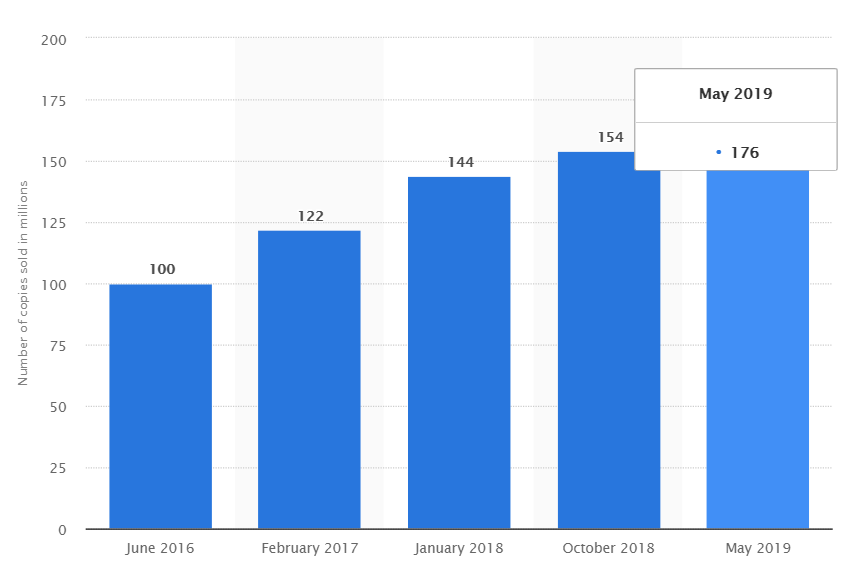 Total number of copies of Minecraft sold worldwide as of May 2019 (in millions). Source: Statista
It's important to understand that there are games that do not fully fit this description, and are only half a sandbox (for example, the Assassin's Creed series). Minecraft is considered a giant in this genre. In real sandbox games, developers create a universe, saturate it with basic items, and give players the tools to change their surroundings. The sandbox genre places emphasis on the advanced features of the game. Depending on the game, it is possible to disassemble the landscape and almost all game objects into resources and create new objects from them. In games with strategic or social elements, there is extensive control over characters and objects. A sandbox may not set specific goals for the player. Surviving in the game world and exploring it are their only responsibilities.
Sandbox can be defined as a computer-game or program genre in which the main opportunities are full or partial configuration; object management; terraforming; making maps: and more. In custom programs, you can freely configure all objects and textures on the map. This includes almost all computer graphics builders in 3D. A striking game representative of this genre is the famous Half-Life.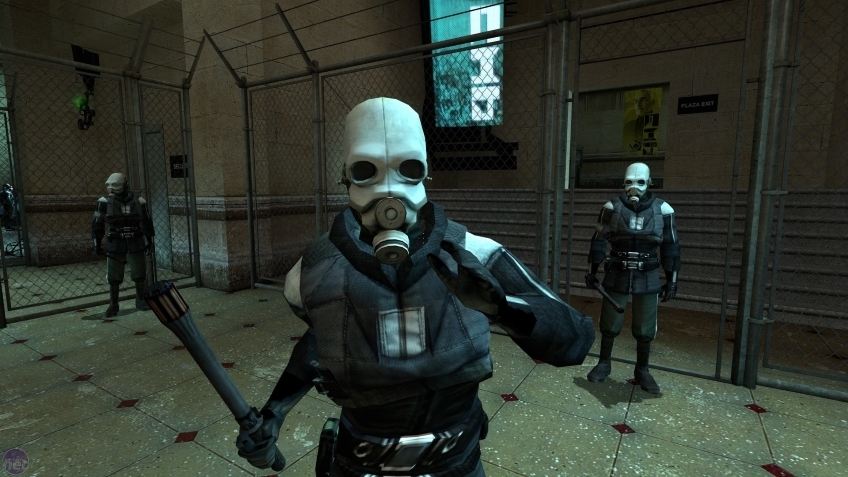 In games with sandbox mode, the player can disable or ignore goals and tasks. Levels are unlimited in terms of time, but they do have a goal. Games that are unlimited in terms of time and have no goals cannot be considered sandbox games. Sandbox mode is clearly expressed in the game Life is Feudal. This and other virtual environment games are known as open-world games. Sandbox games where the player can ignore game goals and explore a virtual world include Factorio and Terraria. An integral part of the sandbox is to generate a new card when starting a new game for complete freedom of action.
Modifications
Different sandboxes offer different possibilities and degrees of freedom. Some will allow the user to shape each element in the world/universe, while others may only allow elements to be added over the existing world. When a virtual sandbox allows you to add external elements, it is called modding.
When modifications are allowed, the player can add new elements to the game. These elements come in many forms: cosmetic changes, changes in mechanics, added elements, removal of elements, change of shape for certain objects—the choice is almost unlimited. It is important to understand that the player can build and contribute to a sandbox both inside and outside. With this understanding, you can understand the autonomy sandbox games can provide.
Modification can be defined as the act of rewriting software code in a video game to change the appearance or performance of the software. However, modification is not limited to rewriting existing code; it can also add code. The boundaries of transformational processes are limited only in a Java-based environment, as players can even create modifications on their own. Players can see that something is missing from their sandbox, create it on their computers, and import into their worlds. This may include merging additional items; changing how they look, behave, or act; adding additional characters that offer new stories, adventures or quests; or changing the rules of the game or expanding them.
Minecraft
Minecraft is often a good place to start. Minecraft is an open-source video game, which means there is no clear end ior goals that have to be achieved. This means the player creates their own goal in the game. The game provides the player with specific tools or mechanics that set parameters for what the player can do. The basic mechanics in Minecraft and other sandboxes is the ability to collect resources from the environment and use them to create new elements. In Minecraft, these elements often take the form of blocks, which can be placed or removed to create a representation or reconstruction of the "real" world: buildings, bridges, boats, castles, planes, streets, planets, art—basically anything a player can imagine.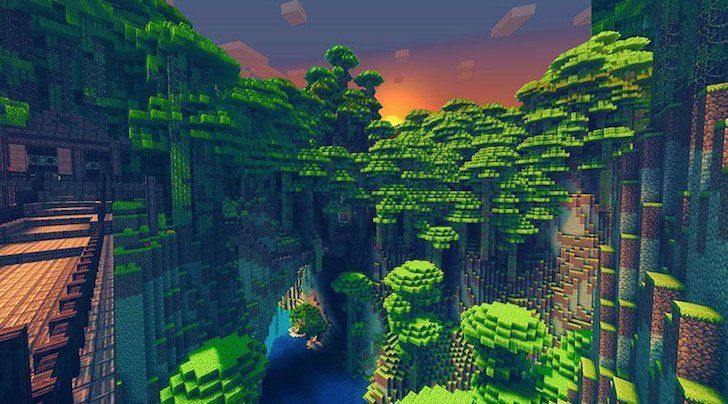 Various Sandboxes
Before we talk about the current range of available sandboxes, we need to sum up the main principle of any games of this genre: the game has a beginning, but doesn't have an end. This means that when a player starts the game, he or she plays only for the sake of the process itself. The basis of many games is the achievement of some kind of reward at completion. In a sandbox, the greatest interest lies in the process itself. On the other hand, the lack of a final goal does not mean the game is absolutely pointless. In Mount and Blade, the player simply kicks into the big world and decides what to do next: build his/her kingdom, create a gang of mercenaries, build a trade empire, or combine all three of these options.
However, the above is the reason why many players do not like sandboxes. After a while, the fantasy may simply end, and the player will lose interest. The only reward for construction is esthetic pleasure. So, what incentive does the game give the player to stay? In quests, it's interesting puzzles and plot. In action games, it's staging, combat systems, and entertainment. In strategy, it's the many ways a player can complete tasks and achieve victory.
One of the biggest advantages of the sandbox environment is replayability. Almost every example of the genre is off-scale, because the world of most of these games is randomly created: random map generation, different AI behavior from batch to batch, and allowing the player's own design abilities to come up with new and unexpected solutions. Often, these games allow players to deliberately create a challenge for themselves, setting up specific parameters before the start of the game. 
Content is the most important thing in these types of games. In a good sandbox, there should be as much good and diverse content as possible. This gives the player many opportunities and intermediate objectives and methods to play and create. Users should be able to create anything they want: buildings, cities, planets, and universes.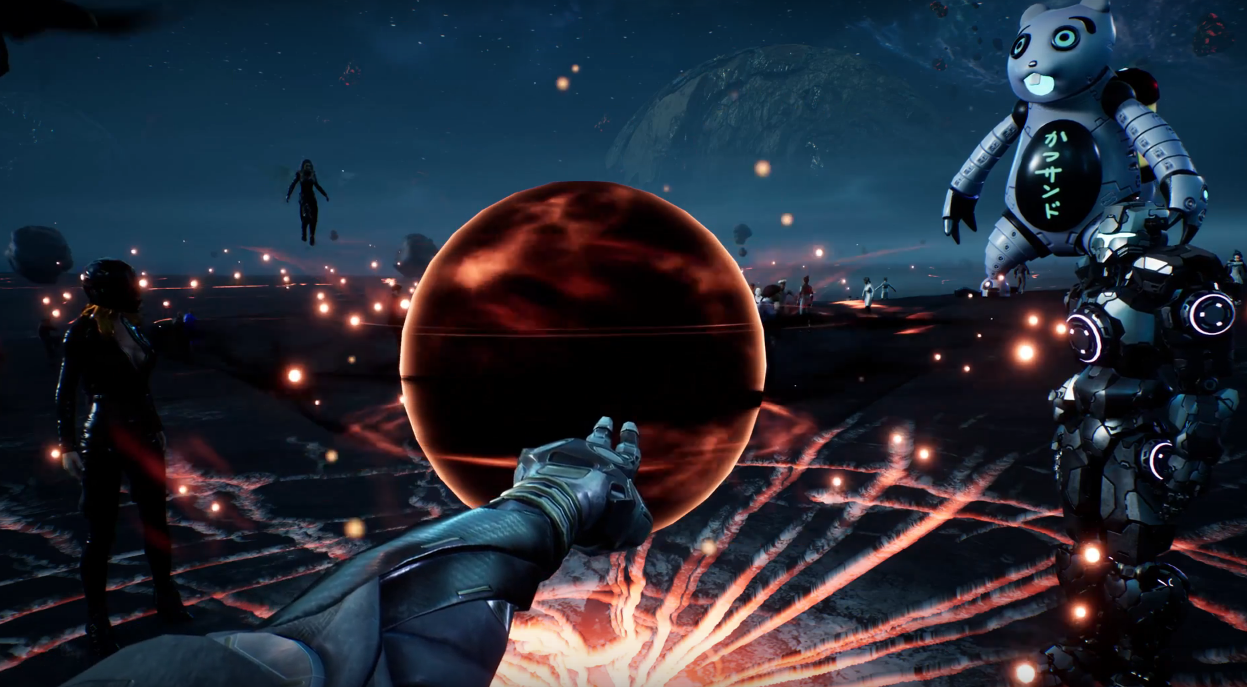 NetVRk VR universe
Now that we know how it all works in theory, let's look at specific representatives of the genre by going through all its subsections. 
Sandbox as game mode.

Often, a sandbox is one of the game modes most often found in strategies. The winner is usually determined in advance, and the rules cannot change. This simply means that all means of achieving victory are disabled in the game, and the game will not end even if all opponents are destroyed. 

Life simulators.

Did you immediately think of

The Sims?

Yes, the

Sims

is a clean and uncomplicated example of this type of sandbox. The storyline is built exclusively by the the player monitoring the growth of these little advanced "Tamagotchi." Gameplay is made up exclusively of the care of

Sims

characters.

Single-player survival simulators.

As the name implies, the main task for the player is to survive—to fill the constantly decreasing needs of the character by producing or extracting the necessary things from increasing zones of complexity. Unlike

Sims

, here we follow only one "victim," though the creators tried to keep the number of painful ways to die equal.

Multiplayer survival simulators.

Everything in the game is about the interaction of players with other players, and the world in these games serves only as a background. You need to look for resources to maintain life and fend off aggressive mobs that prevent you from doing so. The difference: in addition to mobs, there are also other players who may succeed better than NPCs in your murder.

Living world.

The key difference between these games and others is that the player is just one of many adventurers traveling through the world. In

Space Rangers

, the main character can even watch the table where all of the pseudo-players compete with each other. And in

Truckers

, the struggle with competitors for the creation of the freight company is one of the main tasks.
Very often in these games, an element of strategy appears in which the player is just one of the units. This is logical; in a big world, there are usually big countries/factions that are hostile to each other. In addition, it has long been known that conflict is the best way to create a plot. In Mechanoids, the wars between machine clans began to subside. Many more differed in worldview, which determined equipment and the composition of groups. Even though the plot is different, the fact that the uniqueness of the player is declared at the plot level is a good move.)
The sandbox game genre is often combined with other video game genres as additional opportunities for the player to learn. There are many different implementations of this genre. Some games use this as their main feature, providing players with tools to create their own experience rather than creating content for them.
NetVRk: A Virtual Entertainment Sandbox
NetVRk is a VR platform built on the blockchain. This is a place where users can play games, create different objects, and organize them in their world. You can build anything, without any boundaries. Everything you have ever imagined can be implemented using NetVRk's unique tools. This is a place where you can create unique content and make money from it. NetVRk is a three-dimensional isometric world in which you can use ready-made objects from the library or draw your own in the editor. You can also trade and sell created assets with other network members.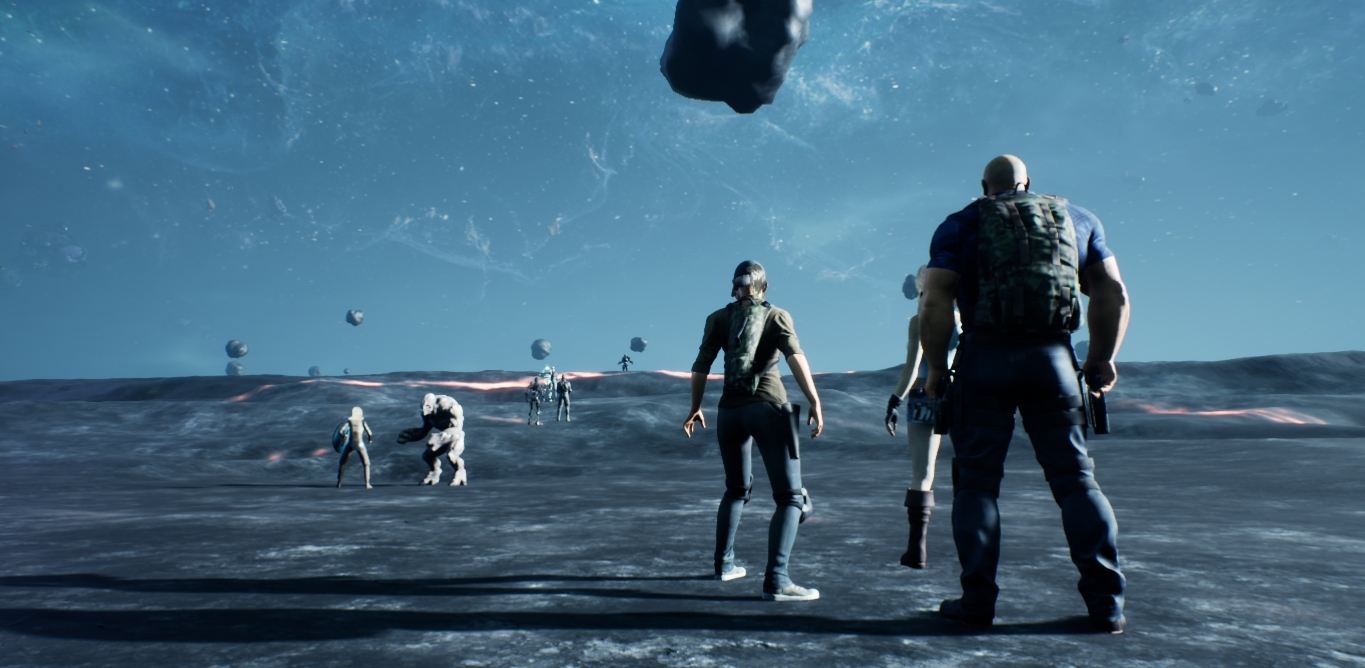 NetVRk grants all users the ability to sell and trade content on our platform. This includes their own content they have downloaded and added to the marketplace as their original work; content that they have the copyright for; their virtual real estate in the world of NetVRk; and any other content they own. All NetVRk content will be available to users in the marketplace in a variety of categories.
Although the virtual reality industry is growing at a tremendous pace, there are still a number of problems affecting mass adoption and development. NetVRk uses the blockchain because it can provide all participants with enhanced security, data persistence, transparent record-tracking, and the ability to own virtual reality content in a safe and secure environment. 
Why Is Virtual Reality so Important?
Until recently, experiments on the capabilities of interactive computer graphics and virtual reality resembled the work of alchemists, and were available only to a small group of specialists—mainly scientists and engineers engaged in the automation of design, data analysis, mathematical modeling, and various military technologies. Today, anyone can buy virtual reality glasses, play a VR game, and even make a 3D movie. It may seem that virtual reality is primarily designed for the entertainment industry, but virtual reality technologies are widely used in diverse sectors of the economy, and help to solve many problems in the areas of business, science, and education.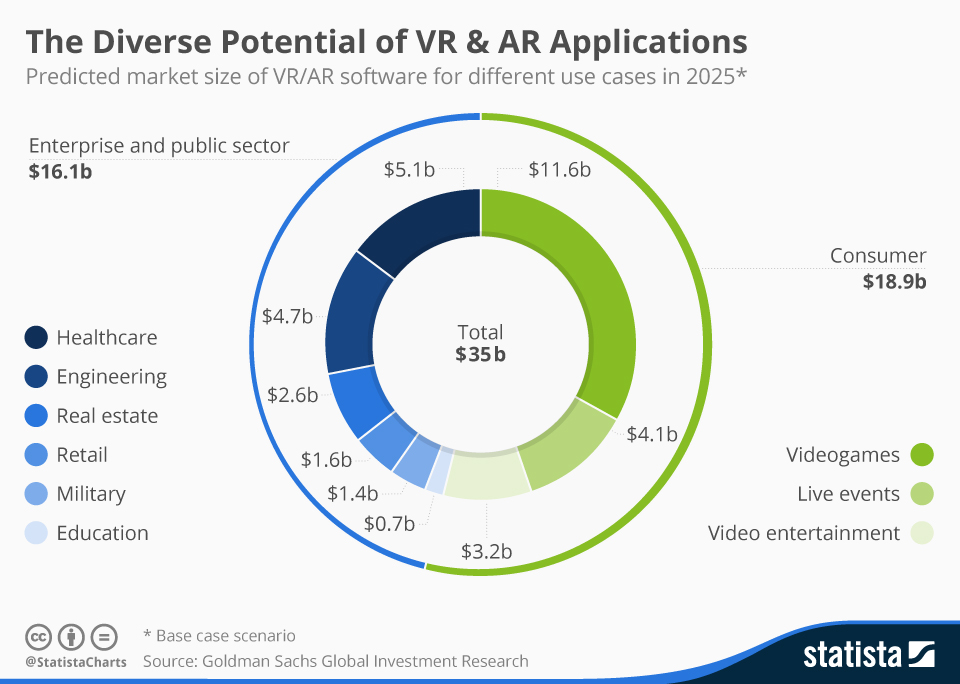 Modern virtual reality technology and 3D-visualization are actually an element base for building new generations of multimodal human/computer interfaces that allow you to create simulators, virtual interactive learning environments, virtual prototypes, digital planetariums, advertising and marketing solutions (wow technologies), and more. These technologies have traditionally brought millions of dollars to the economies of developed countries.
We decided to create our platform in VR, as this is a promising, futuristic technology that is steadily penetrating our lives. Virtual reality is currently expanding its influence around the world. Experts believe that by 2020, the VR industry will be valued at $30 billion, and it is moving toward this indicator by leaps and bounds.
Amazing NetVRk Opportunities 
Not all sandboxes allow players to add more items. That's why NetVRk decided to provide players with this opportunity on their platform. Users will be able to download resources created with third-party applications and integrate them into NetVRk, as long as they comply with our compatibility requirements in terms of file extensions and software settings.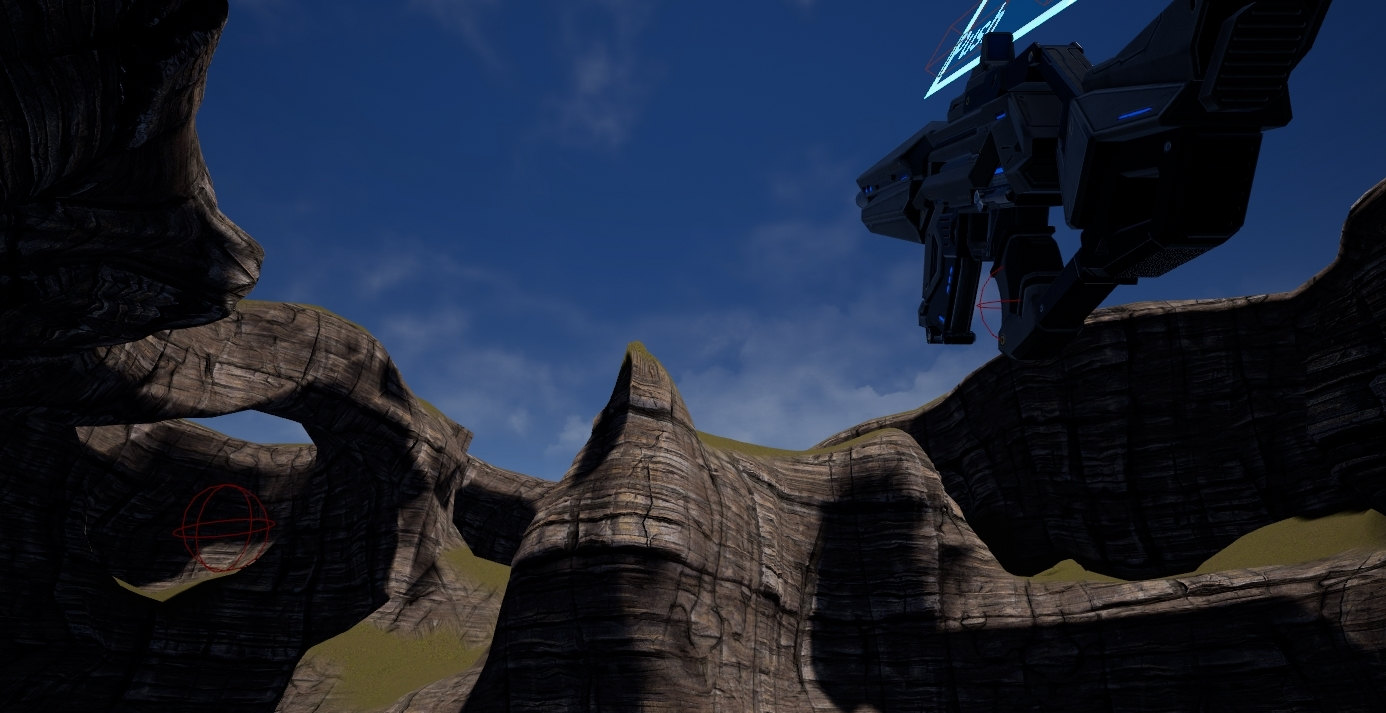 At NetVRk, users can play a variety of VR obstacle games. They will be able to install fences, platforms, pitfalls, and other objects to set the challenge and create an obstacle race. All of this will be possible with the range of VR assets available in our marketplace. The objects will be interactive, so traps can be activated according to distance, doors can be locked if the player does not find the key the creator hid in the game, and more. The beginning and end of the game can also be accessed from the marketplace, simply by dragging two parts—for example, the starting gate and the end game object (the flag the player must touch to end the game). Anyone can easily install and create a game in a very short time. 
On our platform, there will also be the VR shooters. A shooting game can be set with original elements/weapons, checkpoints, ammo, and other assets available in the marketplace. Users can find collapsed buildings and car parts in the "post-apocalyptic" section in gaming content. AI enemies can be deployed straight from the marketplace, and much more. By dragging and dropping a scalable border to block the gaming zone, users can easily set game rules or choose rules from a user-friendly interface. 
We will also allow access to various VR horror games and car races. It will be possible to establish the state of a horror immediately by using a model of an old castle (or parts of a castle) and crafting it in the gaming area. Users will be able to set different lights by dragging and dropping them from the marketplace— for example, grabbing a table lamp to illuminate an area in the castle. Zombies, monsters, scary AI foes, and ancient traps and treasures can be found in the marketplace and set in a similar manner. And to really hone the atmosphere, music samples can also be placed in the zone, directly from the market or by downloading them from your PC.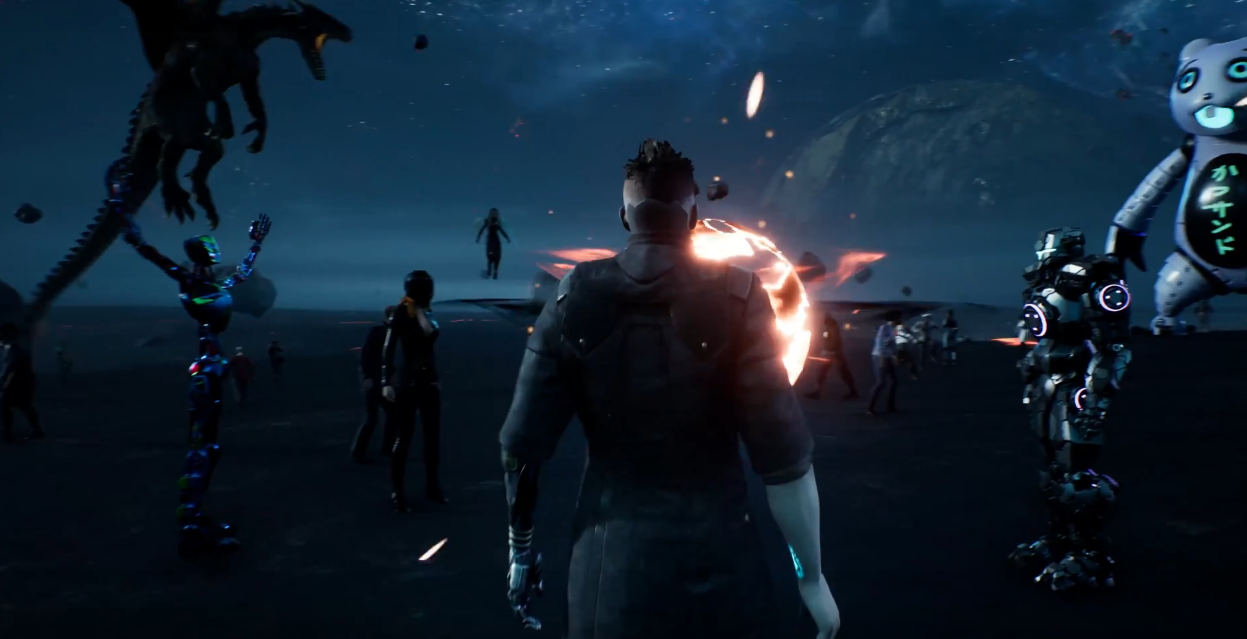 In our marketplace, users will be able to discover road elements or entire routes to put in their game territory by pulling them in, locking them to each other, and quickly establishing a racetrack. Like children playing with toy cars, users will be able to drag car models from the marketplace, place them on the road, and drive fast!
Users will be given access to our VR office and fun spaces. They will also be able to find private homes, furniture, elements of home decor, and even a functional home theater, pool, trampoline, board games, and other interactive items to easily create the place of their dreams. Office models can also be found in our marketplace. Various functional tools for a virtual office can be dragged for your office needs—for example, a whiteboard. 
There will be a VR club, store, and city. Users can also create social events like parties. All they need to do is arrange the settings by dragging D.J interactive assets and placing them in the backyard. When major music labels and networks like Spotify and others work with us, users will be able to import their favorite playlists and play them in virtual reality.
To take creation to a new level, NetVRk will have items for self-construction in the marketplace. For example, a self-building city will deploy an entire city in its place. It will measure the surroundings—the limits of the earth, foliage, and surrounding objects—to build a quiet city with streets, roads, squares, gardens, stores, and everything the user could want in order to introduce in his/her city. Users will choose the areas they want to include in their city, their total percentage in the city, and even visual aspects such as architectural styles. This will include the ability to mix everything together to achieve interesting results.
Summary
Sandbox games have become incredibly successful in recent years. They can not be attributed to any of the traditional genres, for example, strategy, adventure, shooting games, or sports or racing games. In most cases, they are a combination of various game processes. They are systems that allow players to do whatever they want without having to follow a strict linear history.
The NetVRk platform was created to give VR gaming fans complete freedom of action. We are very excited about our project. Our developers are giving users the power to interact with our VR world and directly manipulate objects inside it with a wide range of devices. For us, the creation of virtual worlds—and the virtualization of life itself is an innovative process that will irrevocably change the socio-cultural landscape. This is a global change that will occur, regardless of strategy or approach.
http://netvrk.io/wp-content/uploads/2019/08/04-Sandbox-for-VR-gamers.png
628
1200
John Taylor
http://netvrk.io/wp-content/uploads/2018/11/netvrk_Logo340x156.png
John Taylor
2019-08-20 22:49:21
2019-08-20 22:49:21
Sandbox for VR Fans