Why Virtual Reality Is a Game-Changer
Until recently, virtual reality, was popular mainly among developers of computer games. However, in 2017, more and more companies outside the gaming industry began to consider AR/VR as a technology of economic importance. Industries in which design and production are fundamental have increasingly resorted to virtual reality tools.
According to analysts, VR will reach a plateau in 2-5 years, and AR in 5-10. Right around this time, the most far-sighted developers will choose a promising niche for themselves and master it and develop it. As for investors, the most important thing is not to miss out on future opportunities to make good money.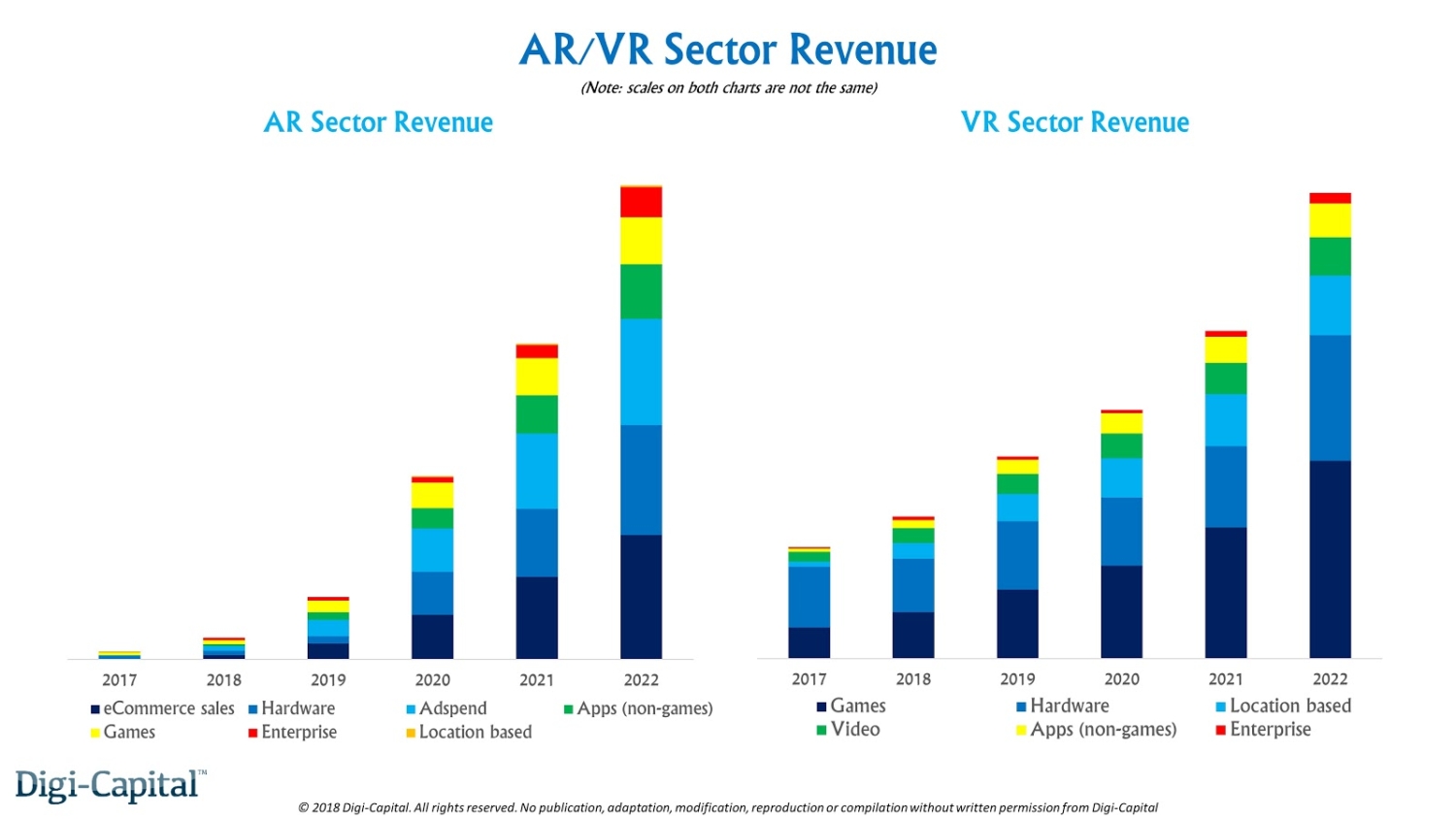 According to experts, the global virtual reality market will reach $814.7 billion by 2025. It is noteworthy that AR will also demonstrate rapid growth. This is not surprising, since AR has tremendous potential for business. The technology will allow users to remotely train employees, organize online conferences with a holographic presence, and more. 
So, why is everybody so excited about this futuristic technology? Well, there is the idea that at some point, when we put all these VR helmets on, we will collectively see around us a whole new  environment that exists through machine algorithms. And using these computer algorithms, we will be able to do anything. This means that the reality around us will become a great exploration engine in which we can search like we do in Google.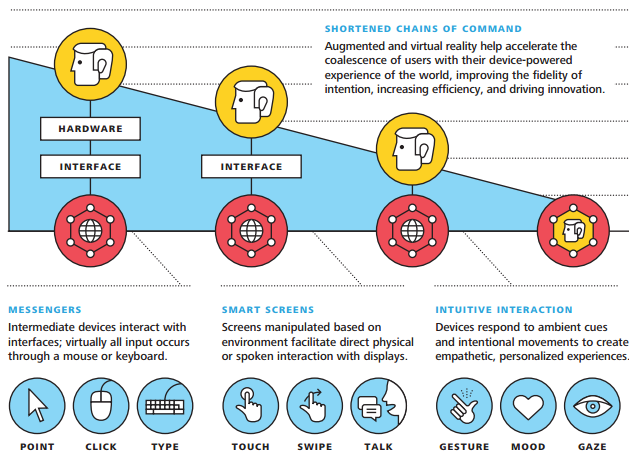 source: deloitte
Virtual reality makes it all possible…just not the way we imagined. Today, you can teleport to Mars or Mount Everest, go back in time and visit the Coliseum as a gladiator, and much more. These completely new experiences given to us by VR and AR have captured the attention of investors and industry representatives.
Altering the Landscape of Every Industry
Most of us are familiar with virtual reality from video games. However, the scope of application of VR technologies has gone beyond the entertainment industry. It can be used in art, culture, education, medicine, industry, and more.
Education
The advantage of virtual reality over a more classical learning process is obvious: the key factor here is the involvement and "proximity" of the object of study. It is one thing to read about the construction of the pyramids in a history textbook, and quite another to watch it in real time while standing nearby. No less interesting is the use of VR among students and young scientists, who can conduct experiments or work out the necessary skills on simulators. 
Medicine and Health Care
According to a Goldman Sachs report, by 2025, the second most profitable VR and AR application after video games ($11.6 billion) will be healthcare, at $6.1 billion. In medicine, for example, virtual reality is already being used as an educational and training simulator for advanced training of surgeons. The simulator emits real operational actions for effective specialized training. During an operation, a surgeon can hone their skills while checking on their psychological state, because in virtual reality, a real operating theater with its attendant attributes is re-created, and all staff is present.
Scientists are also considering the scenario of using VR to help patients with mental disorders and phobias, and for rehabilitation after trauma or stressful situations.
Retail and Real Estate
In retail, VR technologies are used for remote display of goods. In the U.S., Australia, and the Middle East, there are already real estate companies who use this technology. A real estate customer can inspect an apartment or house without leaving the sales office, saving the time and resources of the seller. In addition, virtual viewing of an apartment can significantly affect the behavior of the buyer in the future. The selection process becomes more emotionally charged and the ability to see all the details of the interior does not leave the buyer indifferent, further stimulating the purchase. For example, 98% of Atlas Bay VR agency clients who have taken a virtual apartment tour share their experiences with family or friends. And thanks to the use of VR, real estate is now sold 10 times faster.
Art and Culture
Immersion in virtual reality also allows for a new understanding of museum space and works of art. Interest in virtual reality in the context of culture is generated by the fact that it allows room for new ideas: the audience has not had time to get used to VR technology, so they can be surprised. With VR, you can visit the best museums in the world.
In the graph below, we can see that art will benefit from the use of VR.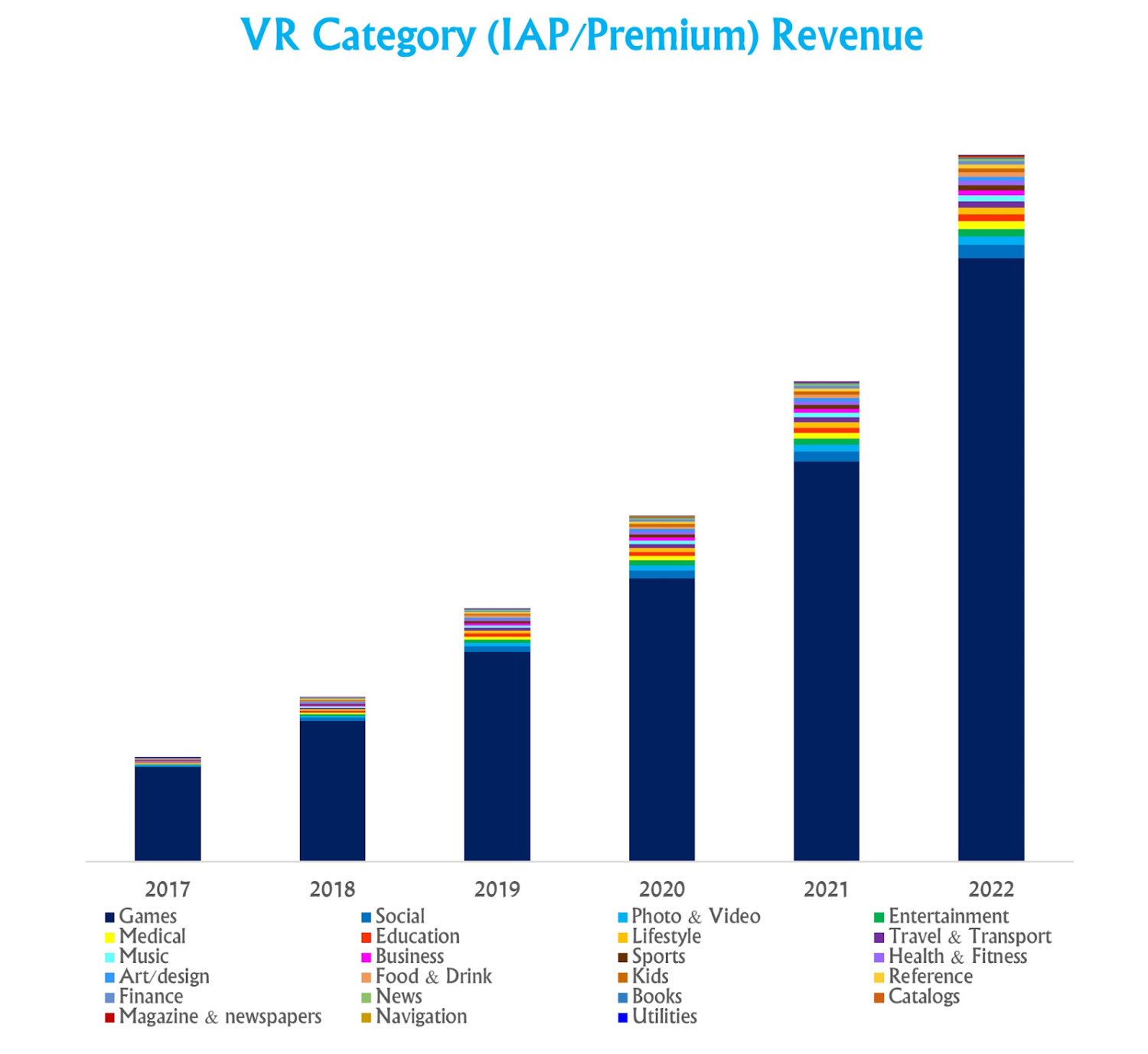 source: digi-capital
Industry
One of the most interesting scenarios for using virtual reality is the design and modeling of industrial facilities and mechanisms. In virtual reality, engineers can control development and conduct product testing, which is much cheaper than making a real prototype and testing it. VR was used by Ford in the development of the new Ford Fiesta. It is worth remembering that for effective implementation of VR technology, retraining of personnel is necessary, and this will require considerable time and investment.
VR Merged with Blockchain
It will take a few years for augmented and virtual reality technology to become mainstream. We can say the same about blockchain. Mutual integration of these two technologies will only accelerate their distribution.
Why blockchain? Blockchain can help small businesses and content authors maintain control over their work and income. It will increase the security of online payments, and, consequently, their attractiveness ensure independence from banks and credit companies. Payments with cryptocurrency will make it possible to refuse intermediaries. It will become more difficult to cheat and/or create counterfeit goods, so buyers can be sure they are receiving exactly what they paid for. As for retail, AR technologies will replace cash registers (as has already been done in some stores, such as Amazon Go) and significantly reduce costs.
Note: Blockchain is a digitized, decentralized public register of cryptocurrency transactions. In essence, each block is similar to a separate bank document. Completed blocks (most recent transactions) are added in chronological order, allowing market participants to track transactions without the need for centralized record-keeping. Like Bitcoin, which is not regulated by any central authority and eliminates the need for a third party to process payments or store data, in any blockchain structure, the users themselves are responsible for verifying transactions when one party pays another for goods or services.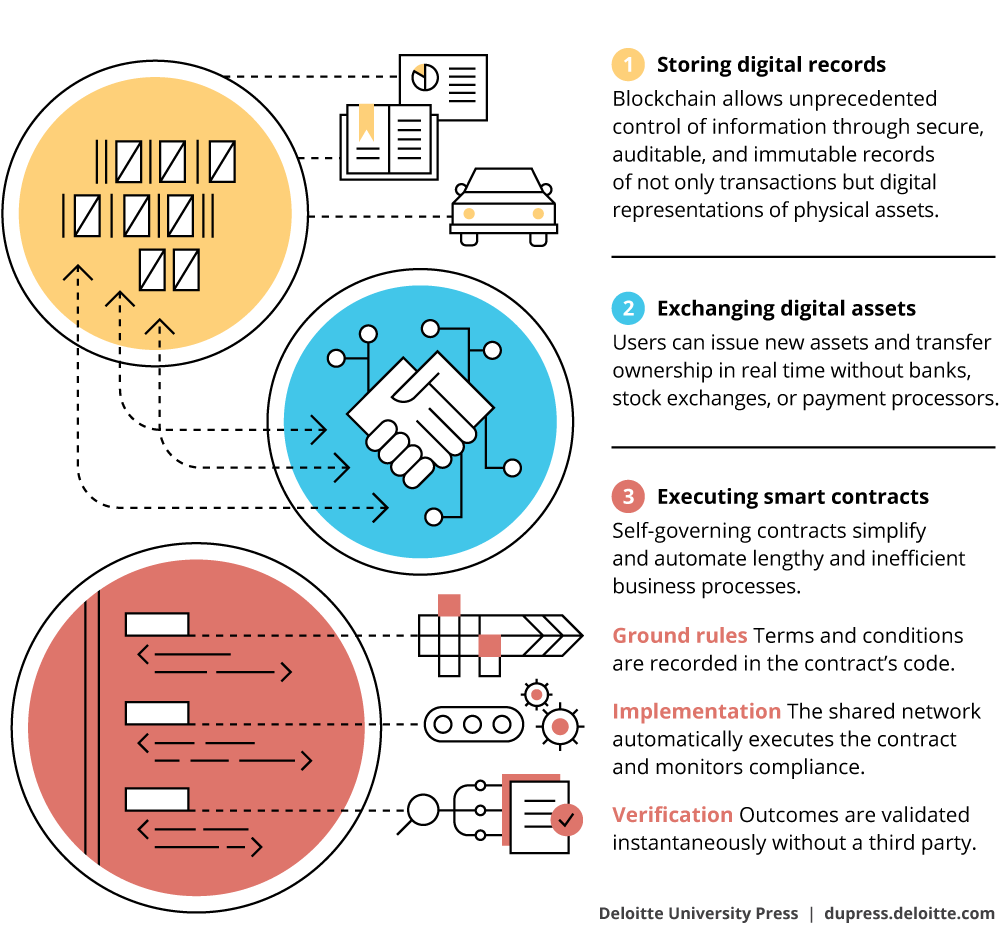 The video game industry also stands to gain a lot from the integration of VR and blockchain. VR is entertainment for singles, but when virtual worlds become multiplayer online, the introduction of cryptocurrencies will allow you to create digital analogs of the physical world.
VR is steadily penetrating the crypto world. Many projects based on the blockchain are developing now, and will offer all VR fans many amazing opportunities. NetVRk decided to create its own platform based on the blockchain in order to provide VR fans, gamers, designers, and crypto-enthusiasts with limitless possibilities. NetVRk is a place where you can actually build your own virtual universe, own a real estate, socialize, and even earn money. It is all-in-one: create or find content, buy land and trade it, and download your own audio files. And blockchain assures that everything is done safely and transparently. The decentralization and security of the blockchain will give users greater autonomy and independence.
NetVRk strives to open up new and interesting horizons for VR users to create, share, and monetize generated content while finding  adventures to immerse themselves in. To find out more, check out our homepage.
Join VR discussion on Telegram
http://netvrk.io/wp-content/uploads/2019/07/01-2019-will-shake-VR-world.png
628
1200
John Taylor
http://netvrk.io/wp-content/uploads/2018/11/netvrk_Logo340x156.png
John Taylor
2019-07-12 00:25:40
2019-07-12 20:31:03
2019 Will Shake the VR World